WELCOME
We are Phatass Insurance, Baja's premier insurance provider and immigration consultants. Come on in and let us be your guide on your Baja adventure.
Want liability coverage on any vehicle you drive while in Mexico?
We've got you covered. Driver's License Insurance is liability coverage attached to your Driver's License so you are covered no matter what vehicle you are driving.
Cost: $200 per year
Coverage:
Liability – $50,000
Medical – $5,000 individual / $25,000 accident
Legal Assistance and Bail – Included
Coverage for up to 3 persons
(Policy is for one year only and non cancel-able)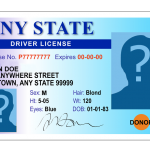 License Insurance
The cream of the crop. The best of the best. The full package.
We also offer full coverage insurance specific to your vehicle. You provide us with the specifics of your vehicle and we get back to you with a comprehensive quote.
Full coverage also gives you the option to have your vehicle towed State-side to be fixed
What more could you ask for?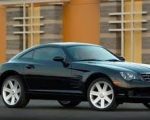 Auto Insurance
Want to keep your home and property safe?
Look no further than our home insurance. You give us information about your home and we give you a quote for coverage.
It's that simple, so what are you waiting for?

Home Insurance
Anything we can do to make things easier? Got fresh new ideas to help us liven things up? Let us know!
(Please no major explosions… we tried that… the hair is still growing back.)
Our People
When you walk through our door, you'll be greeted by one of our lovely ladies. They'll happily assist you with any of your insurance needs. Have question about immigration? Ask away, we' have the answers.
If you get lucky, Phatass himself may even make an appearance!